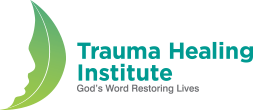 ---
Speaking Healing to Heart Wounds
Women Abide welcomes Marguerite Evans for a special equipping in healing the wounds of trauma with the American Bible Society. Those who complete the 2-1/2 day training course March 13-15 will receive a certificate and can lead others to healing through ABS Trauma Healing.
---
Marguerite Evans focuses on deep healing of heart wounds. "Trauma is one of the biggest mission fields of our time," she says. She's flying in from California to lead ABS Trauma Training with Women Abide March 13-15, along with our open, monthly Presence event on Saturday, March 16. Come and receive vital equipping, along with deeper healing of the heart, and be sent to lead others to wholeness. Joan Hutter, also trained, will co-lead. Those who complete the training receive certification from the American Bible Society to lead healing groups. The training takes us through the process of healing, grief, forgiveness, breaking of addictions, and how to lead others to healing and freedom.
Bible-based Trauma Healing programs from the Trauma Healing Institute at the American Bible Society equip local believers to care for people with deep emotional and spiritual injuries. The material has been translated as a whole or in part in over 150 languages worldwide. Trauma is the biggest mission field of our time! Marguerite Evans is a trained facilitator by the American Bible Society Trauma Institute. Joan Hutter is also certified and will co-lead.
---
Register Now - Limited Seats
---
---
Schedule
Trauma Healing Training Initial Equipping Session Timetable:
In Partnership with Women Abide, American Bible Society Trauma Healing Institute and Marguerite Evans Ministries
March 13-15
Wednesday Evening: Session One 6:30-9 p.m. (Registration: 6 p.m.)
Thursday and Friday 8 a.m.-9 p.m. with lunch provided and dinner break on your own
Cost for the 2-1/2 Day ABS Trauma Training: $150
(Includes: Training and Certification from the American Bible Society to lead healing groups; also includes books/materials, lunch, coffee, snacks, etc.)
Location: Connect Church (2080 Lambs Road, Charlottesville)
Testimonies:
"I know I gained both a good understanding as well as liberating insight regarding my own experience with trauma." William
"The trauma class really helped me. A few months later I had to put the class into action. My neighbor experienced a sad devastating tragedy." June C.
"I so appreciated the Trauma Training class. As a nurse who works with hospital billing, I'm continually exposed to the physical, emotional, relational and financial stresses of patients and their families. Witnessing so much pain, fear, anger and tragedy has at times taken a toll on me." June N.
"The material that Marguerite used was the best that I have ever come across for delving deep into the hearts of trauma victims." Karen
"Thank you so much for teaching this trauma class! I thought I was just coming to learn how to help and minister to others who have experienced trauma in their lives, but God had so much more in store for me." Lisa