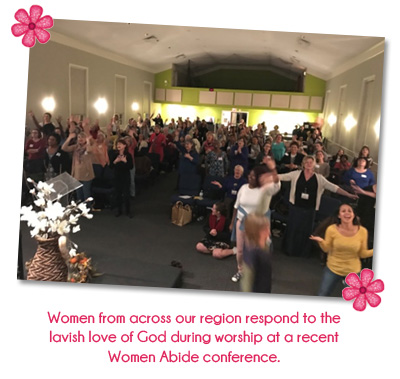 Welcome to a place where worshiping warriors linger in the love of Jesus.
God is raising up a generation of women who sing through the desert seasons and cling to the Son of God—those who break open their alabaster jars and pour upon the Lamb of God deepest praise and adoration.
He is worthy.
As we praise Him He pours out His glory, His presence, His Spirit, His healing. We draw near and He draws near.
We are transformed.
We love the Lord with all our hearts because He first loved us. We are after His heart and we believe He is after ours, pursuing us with Holy love, drawing us into the throne room to encounter Him, and to abide in the shelter of the Most High God.
In His Presence is fullness of Joy. (Psalm 16:11)
He calls us through the gates, past the doorway, beyond the veil to know His heart and see His beauty. He already paid the price by His blood.
Many will stand at the door and look; few will come in, drawing near, though I've made a way.
I heard Him say this in the quiet way He speaks as I walked along the shore one morning this summer. It made me long for many more to come in.
That is my prayer for every woman on the journey of faith, every hungering, thirsting soul seeking His streams in the desert.
Lift up your heads, lift up your eyes.
Behold the One Who loves you.
He is our beautiful Bridegroom King and His love never fails.
There is no fear in His perfect love. We really can "be anxious for nothing." We really do receive wisdom when we come to the King's table. We really can see the fire of love in His eyes, touch the hem of His garment, hear His songs of deliverance over us.
He is the reality. The One in Whom we live and move and have our being.
And we're only just beginning. He gives the Holy Spirit without limit.
Praise His matchless Name.

Abiding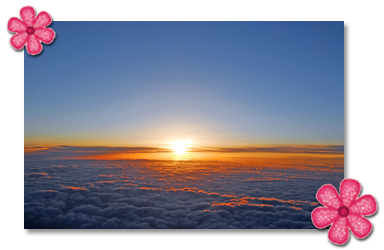 We seek to live 24/7 in His presence, our eyes fixed on Jesus, our hearts full of His Spirit, our lives overflowing so that He gets all the glory as He overflows us and draws others into His Kingdom.
We can live in such a way that every room is a prayer room and every place we step is holy ground.
Are you abiding?
Abide in Me, and I will abide in you. John 15:4
As the Father has loved me, so have I loved you. Now remain in my love. John 15:9
We abide in His love. He loves us so. He is our coming Bridegroom King. Our freedom warrior.
He sets the captives free.  He sets us free to praise Him. We were made for this.
As we gaze upon the throne of God and live a life of adoration, adoring our Lord because He is worthy, abandoning our hearts and pressing past all that hinders …
He awakens our hearts and makes us alive.
We live in the purpose set for us in His heart—before the foundation of the world.
And we are satisfied.

Our (His) Story
I remember in May of 2012 waking up one morning to His whisper.
"Set me like a seal over your heart," I heard in my spirit.  Those words were straight from Song of Solomon 8:6.
I replied, "But Lord, I already have. You know I have."
Again He spoke in the still quiet way He loves to do when our lives slow down enough to listen … like when we're coming out of sleep.  "Set me like a seal over your heart."
I said, "Yes, Lord. More. Come seal my heart with your fiery love.  Burn in my heart.  Yes, Lord. Put Your hand upon my heart. You are all I want."
My heart began to burn. A burning deep in my spirit.
I have walked with the Lord since I was a child. I have felt His presence for many seasons, through trial and exhilaration, through devotion, prayer, fasting and worship, with joy inexpressible. But He who is immeasurable and who gives the Spirit without limit began to take me deeper, pull me closer, and cause me to love even more.
I surrendered.
Over the next days He invited me to call women together to seek Him with our whole hearts and to, in turn, call others to do the same.  He talked to me about a women's conference.  He told me who to ask to speak – Diane Bickle, wife of the founder of the International House of Prayer in Kansas City and owner of a thriving realty company.
"Really? Will she come?" I responded. She had just spoken at our Business of Prayer marketplace conference. Would she come again?
I said I would ask but I'd need a team. So the ladies He put on my heart began to gather. Then He dropped the name of the conference (and ministry) into my heart: "Women Abide."
The theme of my life.  Abide.
"Abide in Me, and I will abide in you." John 15:4
"He who abides in the shelter of the Most High God will rest in the shadow of the Almighty." Psalm 91:1
I believe Him. He has proven Himself faithful every moment of my life. His words are true, and He is true.
The conference came in November and the time was incredible, drawing a lead team of 25 inviting over 100 women, with three worship teams participating, plus prophecy and prayer rooms, and life-changing testimonies; and yes, Diane came. People's lives were changed forever, and several reported physical healings while many came into a deeper intimacy with the Lord.
Intimacy is what I was after for us all. Knowing Him … abiding in His love.
We entered 2013 with a "circle of burning hearts" meeting every other Sunday to worship and pray. More healings came; and certainly, heart revival.
I knew we would host another conference; what God had begun would surely continue.

Great Expectations
We anticipate incredible things for this upcoming conference.  Already the Lord is moving in healing and deliverance among the women of Charlottesville. We see this in our Thursday Prayer Meetings where we meet from 12-3 with live worship in the City Church auditorium on Rio Road.  Men and women are welcome to that weekly time.
And other Women Abide weekly and monthly meetings. When you register online here you'll receive a weekly update on the Prayer Room, the Saturday Presence Days, Bible Study, and the conferences. Come grow with us.
God has a plan and we are saying yes.  He is worthy!  He is glorious!  He is worthy of all our adoration.  We break open our little alabaster jars and pour out our hearts in praise and prayer, and He loves to come.  He loves to bless and heal and strengthen.

For His Glory
Women Abide.
Everyday women living in His presence, doing remarkable things for His glory, worshiping Him in the secret place, abiding in His love.
Surrendered hearts full of His Spirit, living with hearts alive.
There is no end to what He will do when we pray.
Come encounter Him all over again.
November 15-16:  Freedom!
Until then, join us Sundays and Thursdays for worship and prayer, where lives are transformed in His presence. Come linger with the Lord and listen to His heart.
Be blessed!